Three months ago, around the global outbreak of the COVID19 epidemic, Lenovo announced a refresh to its ThinkPad line . Among the new models, was the ThinkPad X13 Yoga, the successor to the X390 and X395, which is actually a brand new model with Intel's last generation Comet Lake processors . But then the plague broke out and with it the "shelter in place" orders, which created problems with deliveries around the globe. Yet, we were able to put our hands on an engineering sample of the new laptop model for a couple of days – and here are our preliminary impressions of the last generation of the new ThinkPads, even before they got to market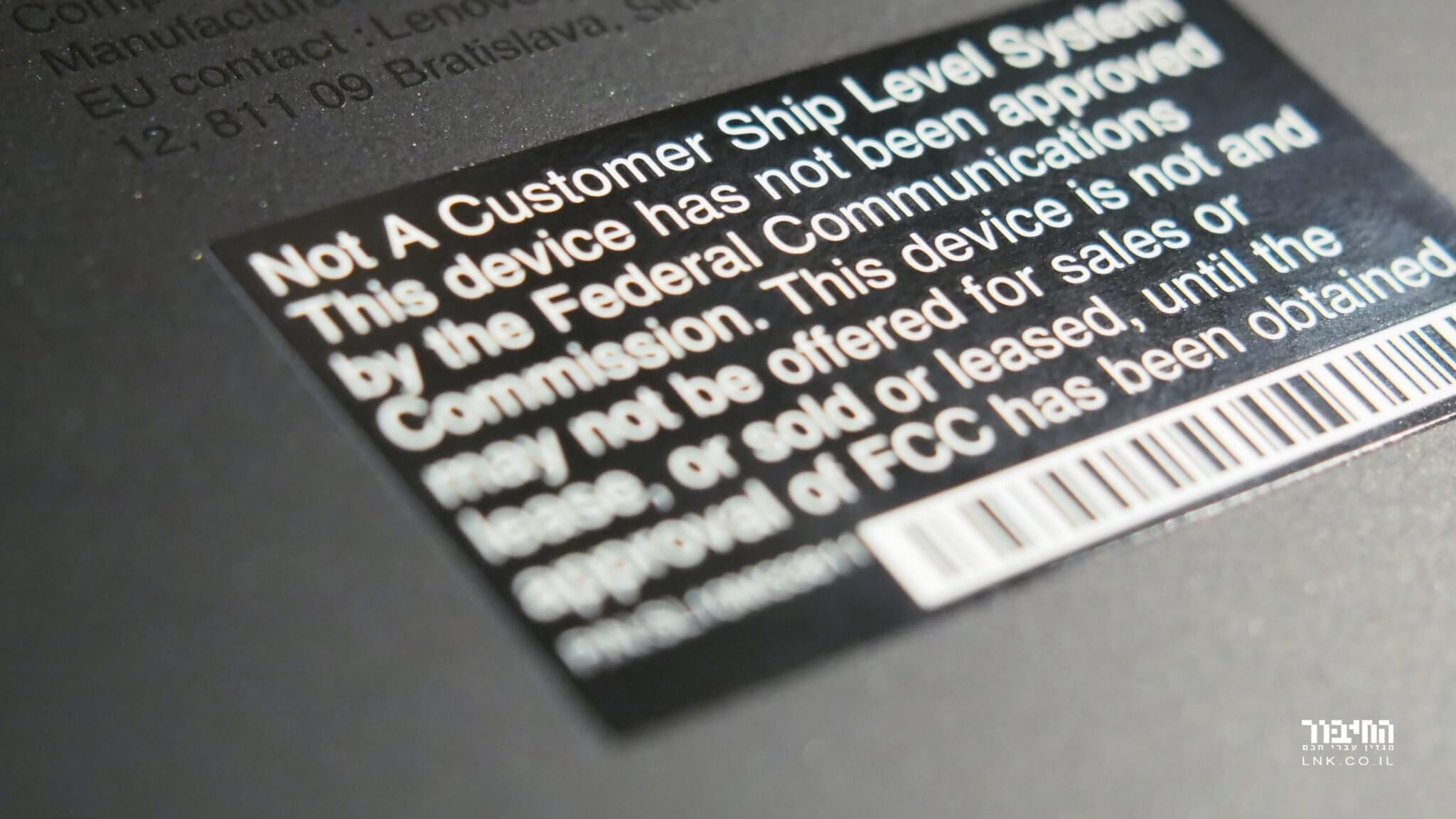 Design & Interface
At a first glance, but also a second one, this is, A ThinkPad
From its Magnesium chassis that supports a light traveling weight of slightly under 1.3 Kilos,through its black body in the iconic design and up to the TrackPoint rubber nipple, , which has become the hallmark of this series and has been so for over 25 years
The traditional ThinkPad logo, with the dot above the i which is a red LED, is also here. The overall design is eye pleasing, yet serious and respectable and on brand for the long-lived name
Of Course, the construction quality is excellent. the axles that enable it to rotate almost 360 degrees, are strong and durable, and in general, it is evident that it is a computer that was built to withstand everyday life
The ThinkPad X13 Yoga has no less than five different input devices: keyboard, touchscreen, smart stylus pen, a rather large tracking pad , and the TrackPoint. This makes the computer usage options very varied and more intuitive: When you feel like it you can use the tracking pad (large, pleasant and accurate), touch the screen directly, navigate with the rubber nipple or use the stylus pen, all According to your comfort and the purpose of use, while in laptop or tablet mode. To sum up this section – the ThinkPad X13 Yoga is a very pleasant laptop to use and carry
A word about the keyboard: much as to be expected from a ThinkPad, the keys are excellent. They have a long reaction threshold, they are good and responsive, comfortable, and pleasant to type on. Also, Lenovo have created a smart key layout with a wider ESC key, and new added functions to the higher F keys, that seems to be spreading around, if you would excuse the pun. This keyboard has a good back lighting, but unfortunately, it only comes in two brightness levels instead of three, excluding off, obviously
With respect to biometric identification, this computer is equipped with all the latest technologies supported by Windows Hello: There is a fast and efficient fingerprint reader, and an infrared camera that allows unlocking the computer with facial recognition, which works great. Also, there are two far field mics that allows you to fire up Cortana from across the room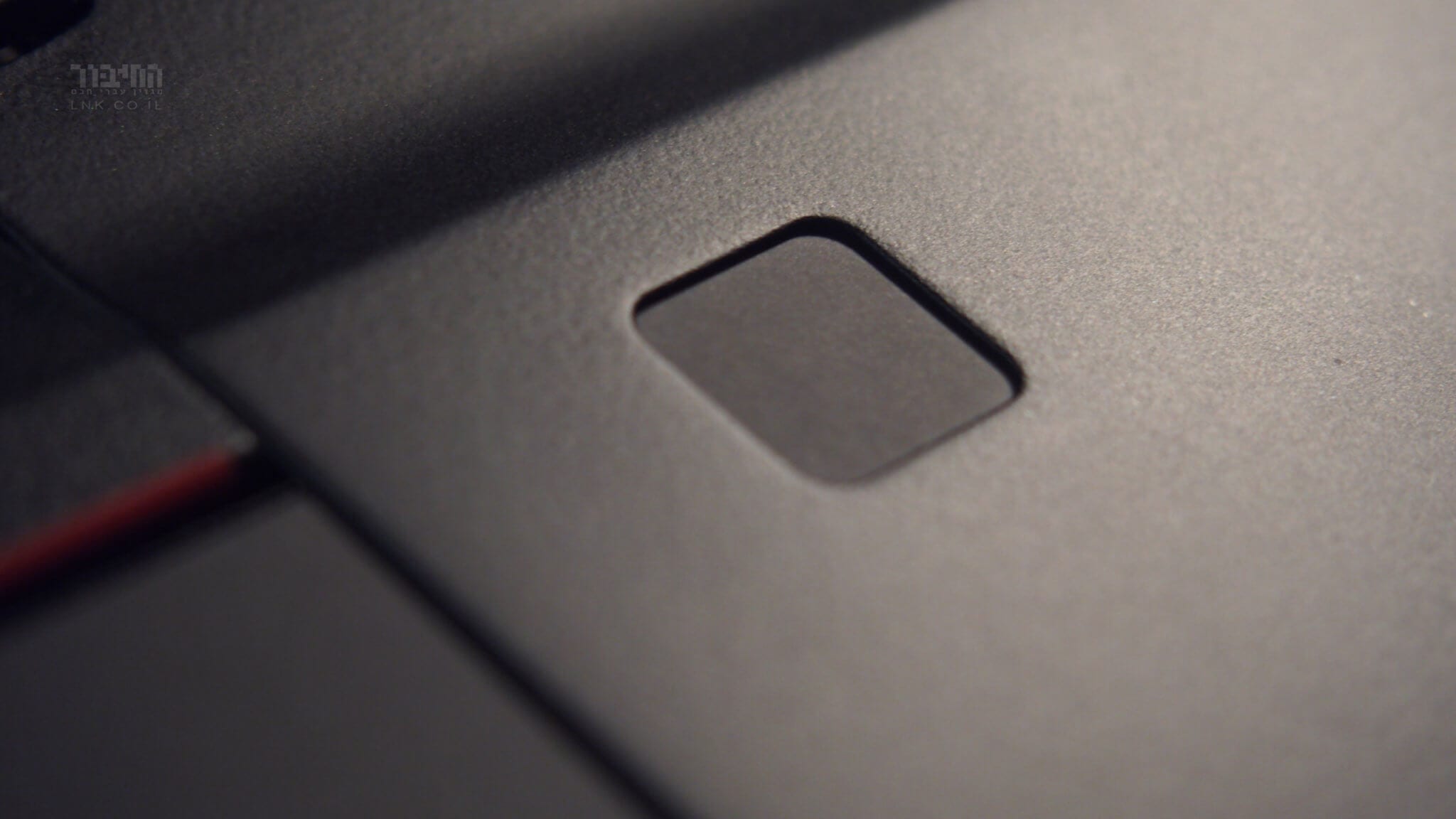 When it comes to connectivity and ports, Lenovo did not spare the buck: Wi-Fi 6, A cellular modem with a built in nano-Sim card drawer that allows connection to 4G networks anywhere, two USB 3.1 one with always on charging feature, two USB-C ports supporting Thunderbolt 3, a mechanical side docking socket, HDMI port, smart card slot and a combined microphone/headphone socket. Charging the laptop is also via USB-C, and we will discuss the supplied charger later on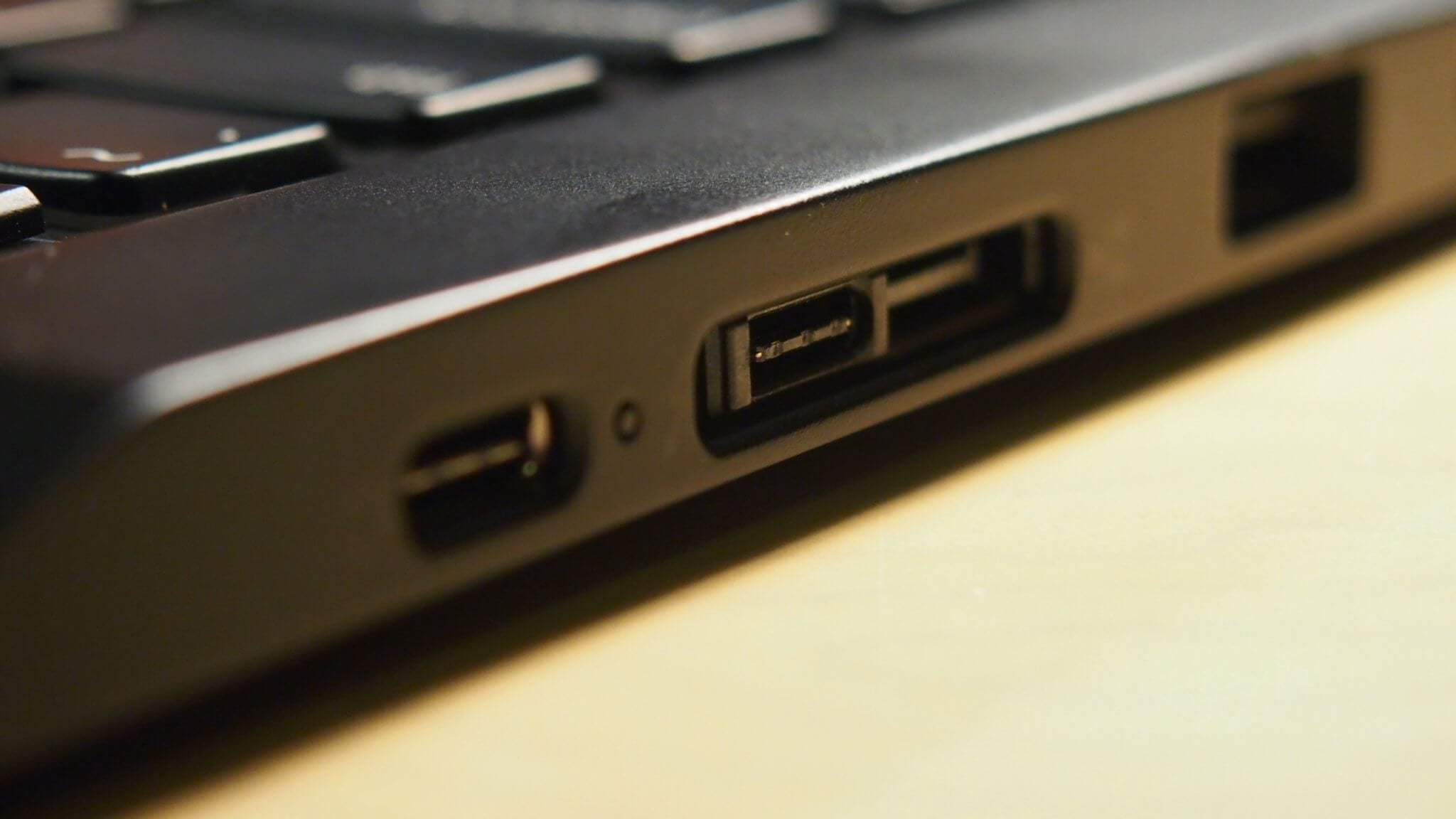 The ThinkPad X13 Yoga also equipped with privacy protection devices like a physical cover for the front web camera and the option of turning it off through software, and the PrivacyGuard screen feature, which we will discuss in the next paragraph
Display & Sound
The ThinkPad X13 Yoga comes with no less than four types of displays to choose from, depending on the sub model, while as the model name suggests this is a 13.3-inch screen. The cheapest option is a simple TN panel with 200 nit brightness, up to a 500 nit IPS panel with PrivacyGuard. We got the touchscreen option, which is a 300 nits IPS panel, with On Cell touch tech, PrivacyGuard – and full HD resolution of 1920 by 1080 well placed pixels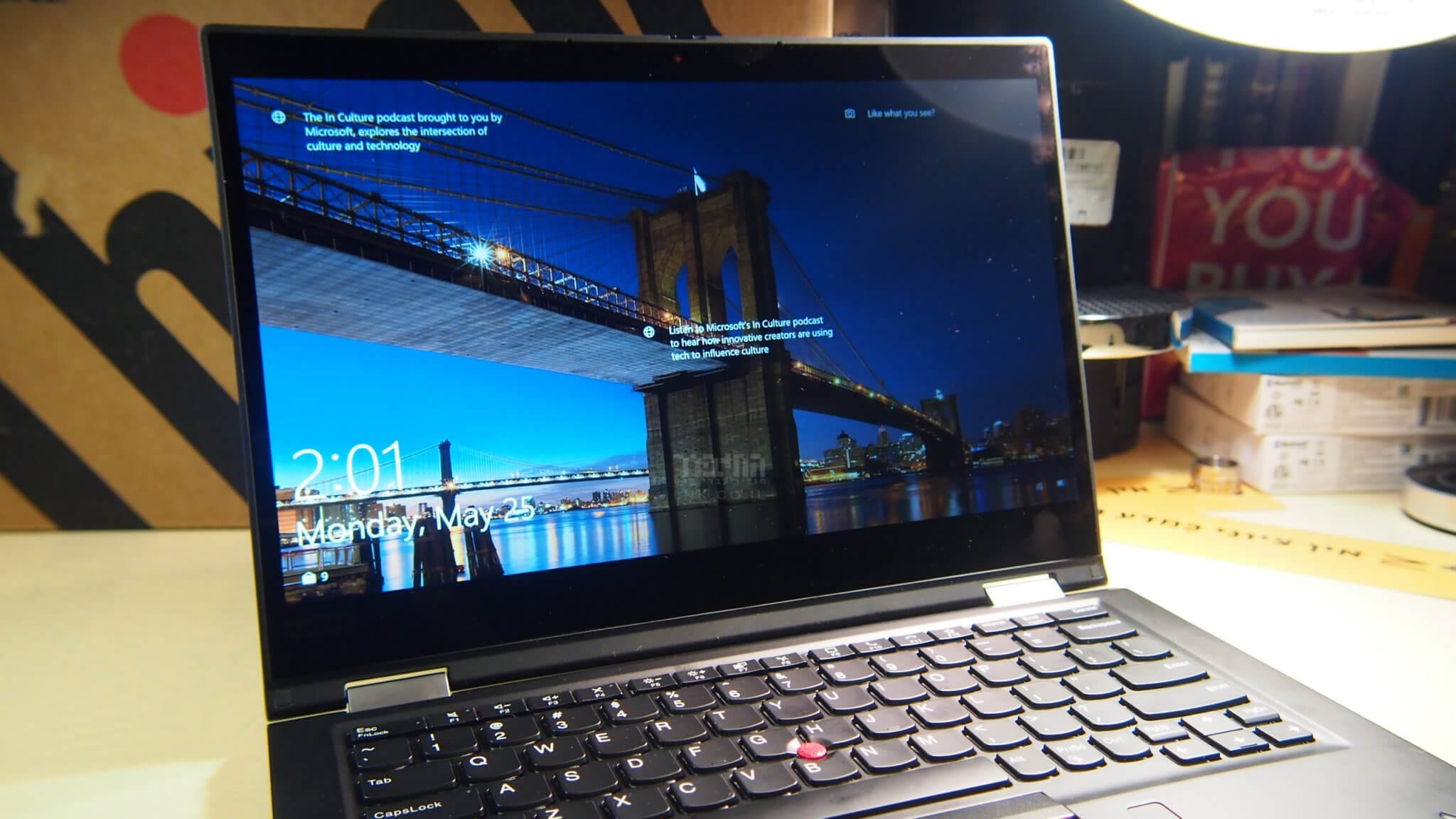 The viewing angles on this device are very wide, the colors are rather vibrant, but this panel excels specifically at sharpness, and it is quite easy on your eyes. I tried watching the remastered version of "The empire strikes back" (for the third time) on it and have had a very satisfying viewing experience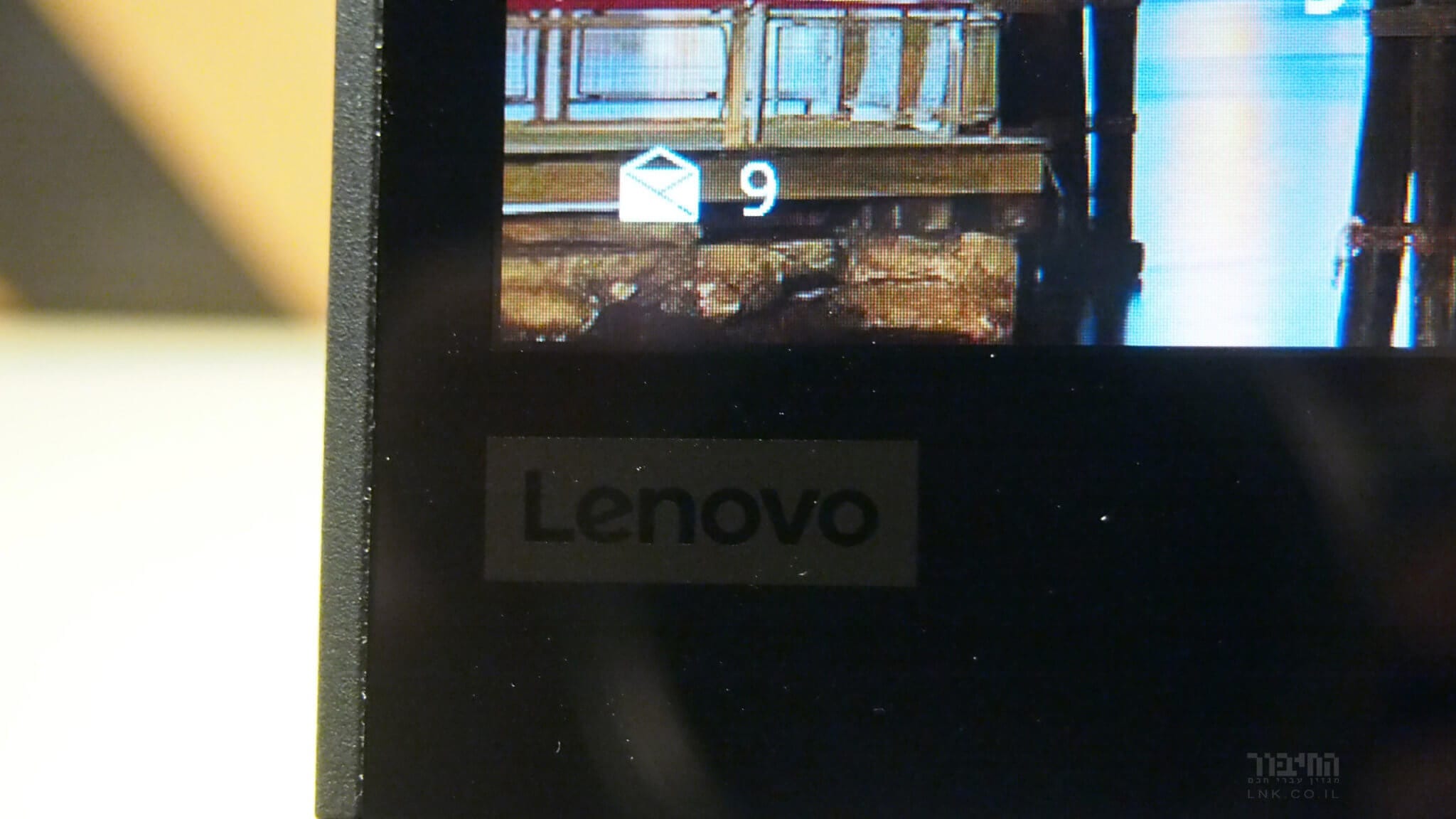 Evidently, I also must give credit for that to the Dolby Sound speakers that provide a good experience with a dynamic sound, and a wide stage. I found that the "movie" setting of the Dolby app a little too resonant, but the dynamic mode, which varies according to use, does a good job. The speakers do not have a tremendous Bass, but then again, you shouldn't expect much on that front from laptop speakers
The PrivacyGuard technology is an interesting concept that Lenovo introduced on their laptops last year: The illumination of the screen edges is reduced, so that your commute neighbor can't read your screen, and only those who are directly in front of it can. It's a cute gizmo that works very well, and might be of interest to the road warriors who need discretion while riding on the train, for those of you that can still remember what's it like to ride a train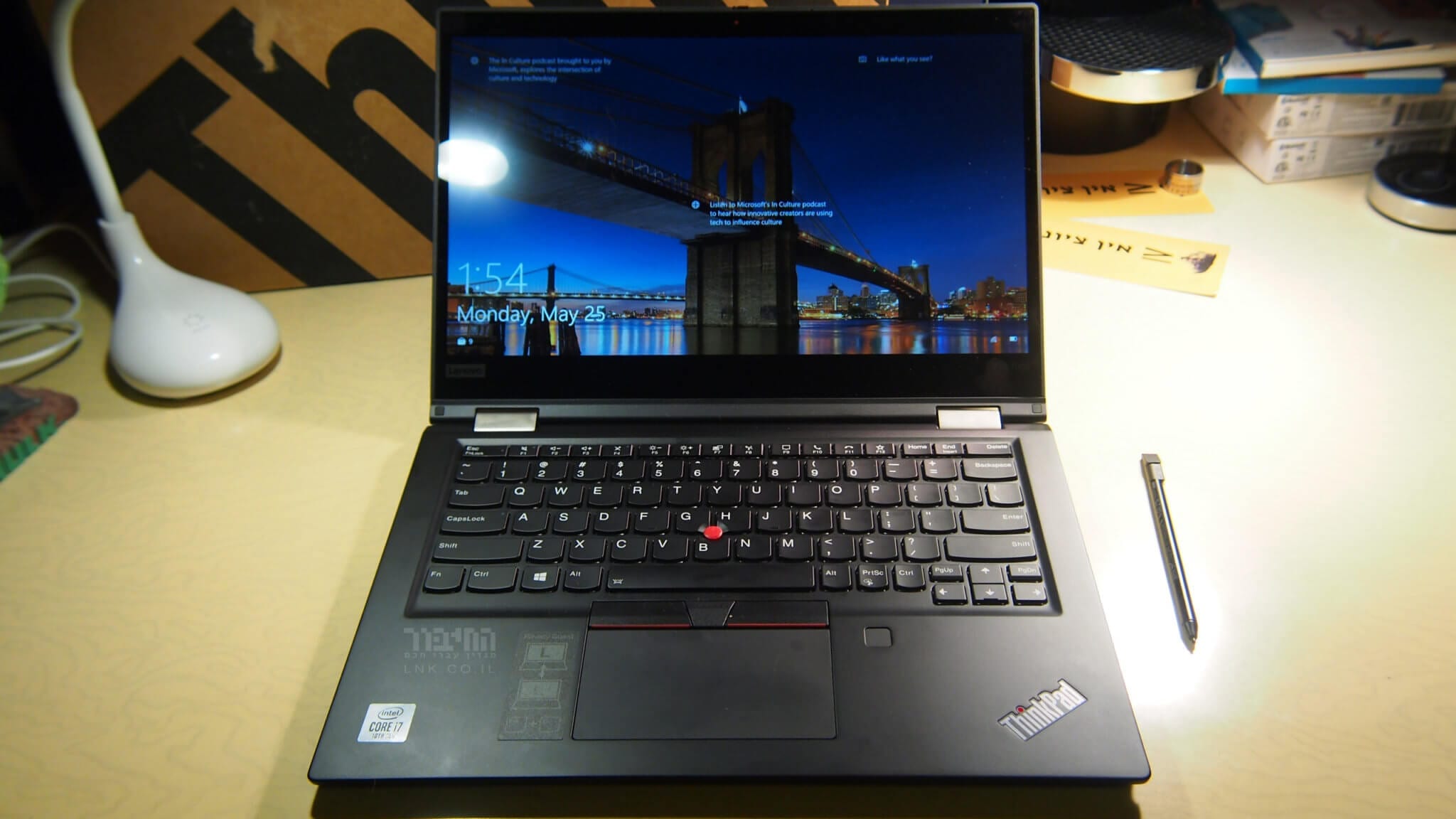 Performance
The new generation of Comet Lake processors does not disappoint. Although they remained at 14 nanometers, Intel has put a lot of improvements "under the hood" in their new processors, which is quite evident.
The specific processor for this machine, is the Core i7 10710, a six-core processor and a dozen threads, coupled with 8 gigs of RAM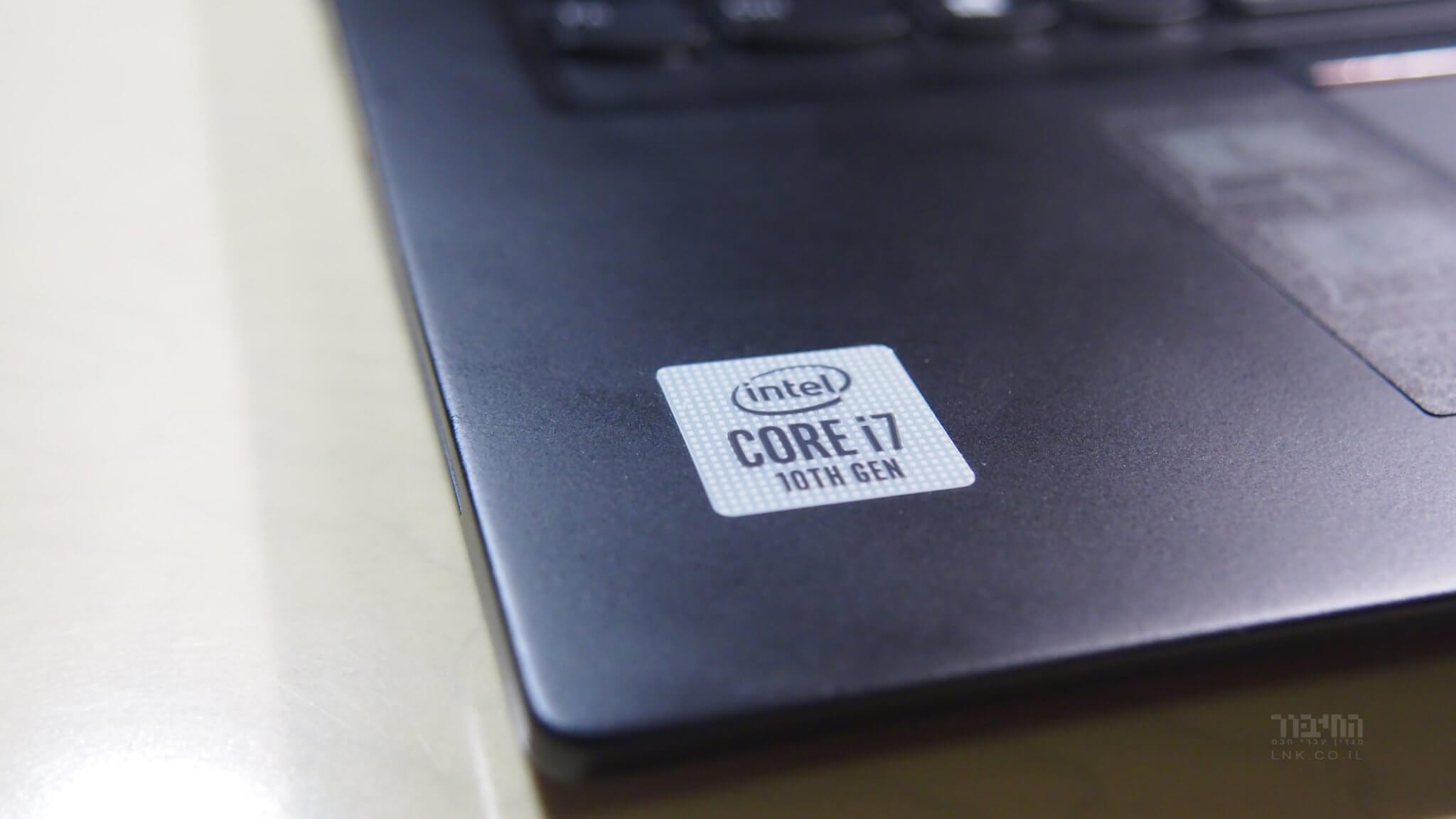 The responsiveness of the ThinkPad X13 Yoga is fantastic: large file transfers are running smoothly (also thanks to the ultra-fast SSD storage and Thunderbolt 3), applications are loading in a blaze, and in general this machine runs along with you, without holding you back
However, with the synthetic test, I ran into a bit of a snag. Since this is a brand new, still-not-in-market machine, some of the tests ran with a generic VGA driver instead of one designated :for Intel's built-in graphics processor, which affected the results
Running Cinebench 20, which examines only the main processor capabilities, the Core i7 10710U stormed the rendering squares and chewed them up nicely, with a respectable result of 1828 points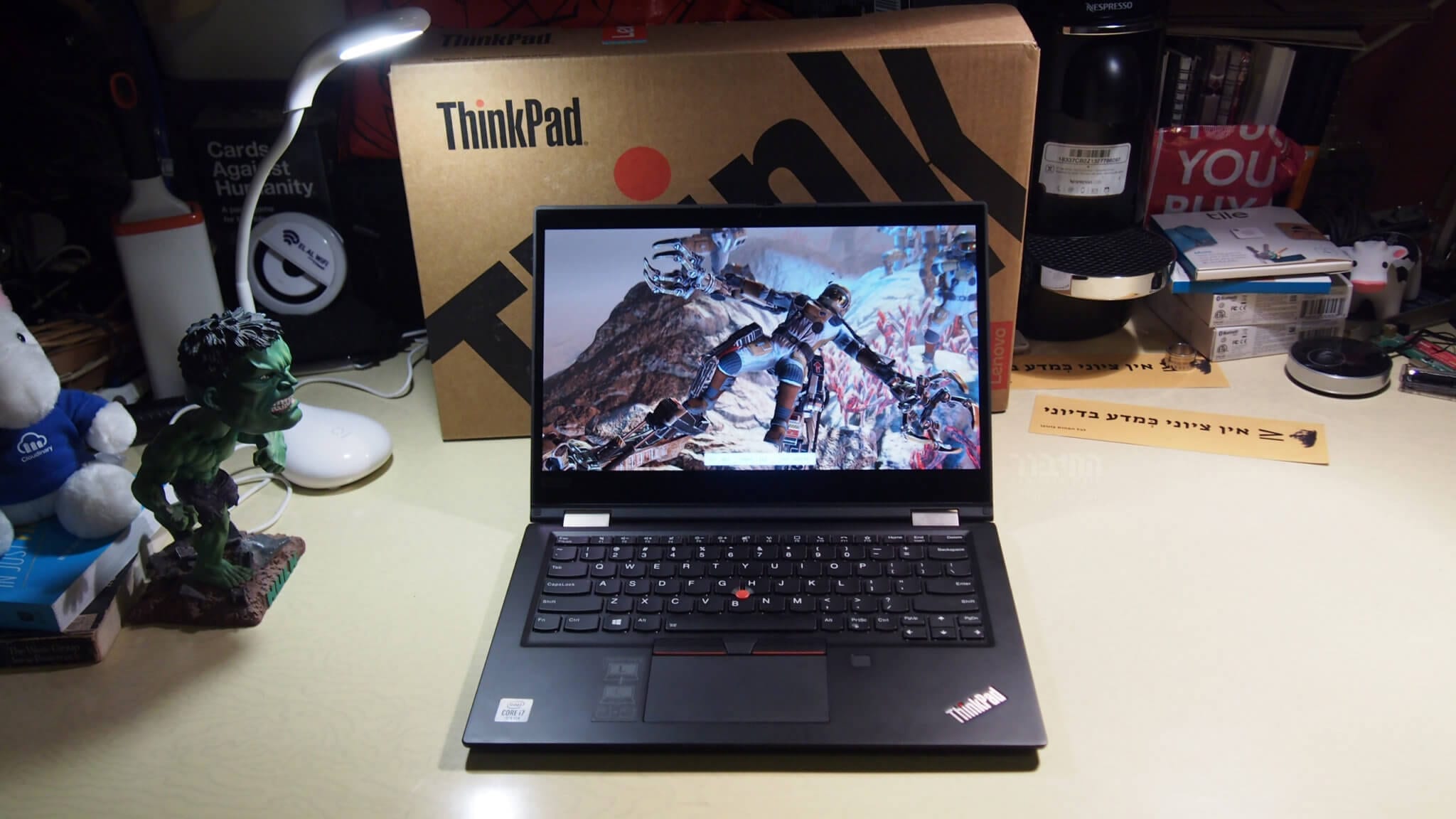 Alas, with 3DMark Night Raid test, designed specifically for computers with Intel's graphics processors, the ThinkPad X13 Yoga scored only 5941 points, which is an acceptable, but we expected more. Several runs of PCMark 10 got me 2934 points. As I mentioned, the lack of specific drivers obviously took its toll, so these results should be taken with a grain of salt. On the other hand, when it comes to the "trust your gut" test, this computer gets a high score. The everyday performance was exceptional
Battery Life & Heat Emission
The declared battery life for the ThinkPad X13 Yoga are very impressive on paper – 15 hours of work. In practice, it produced about a half: With continuous video play with squeezed about 5 hours of play time, and with mixed use, about 7 hours before we needed to recharge. Still enough for a whole day of work, but far from the manufacturer's statement. And yet, we are being lenient as this is, to remind you, not a customer ship level system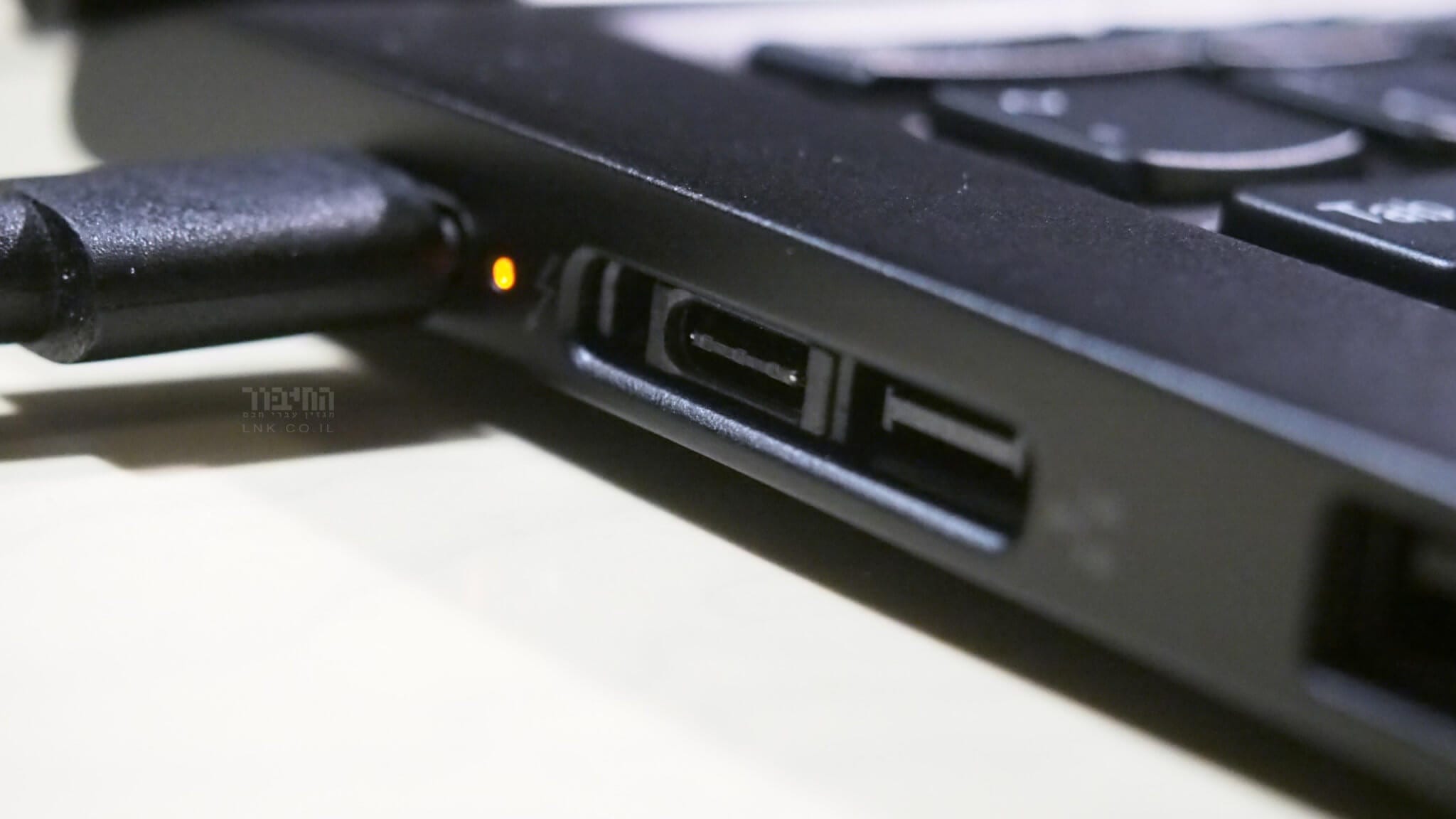 Another noticeable problem is heat emission. While running the synthetic test and other heavy lifting tasks, I have noticed a noticeable heat emission. The fan goes into action (you can hear it work), but still, the heat dissipating around the keyboard and the surfaces coming in contact with your palms, was felt – slightly unpleasant, even.
Still, I hope it is only a childhood disease that will be solved until it hits the market. I must say a good word about the charger: it is a 65-Watt charger That really fills up the battery quickly. Unlike the IdeaPad series chargers, it is a small, compact, aesthetic little brick. It is also able to charge any modern smartphone, so it will be the only charger you will need to throw in your bag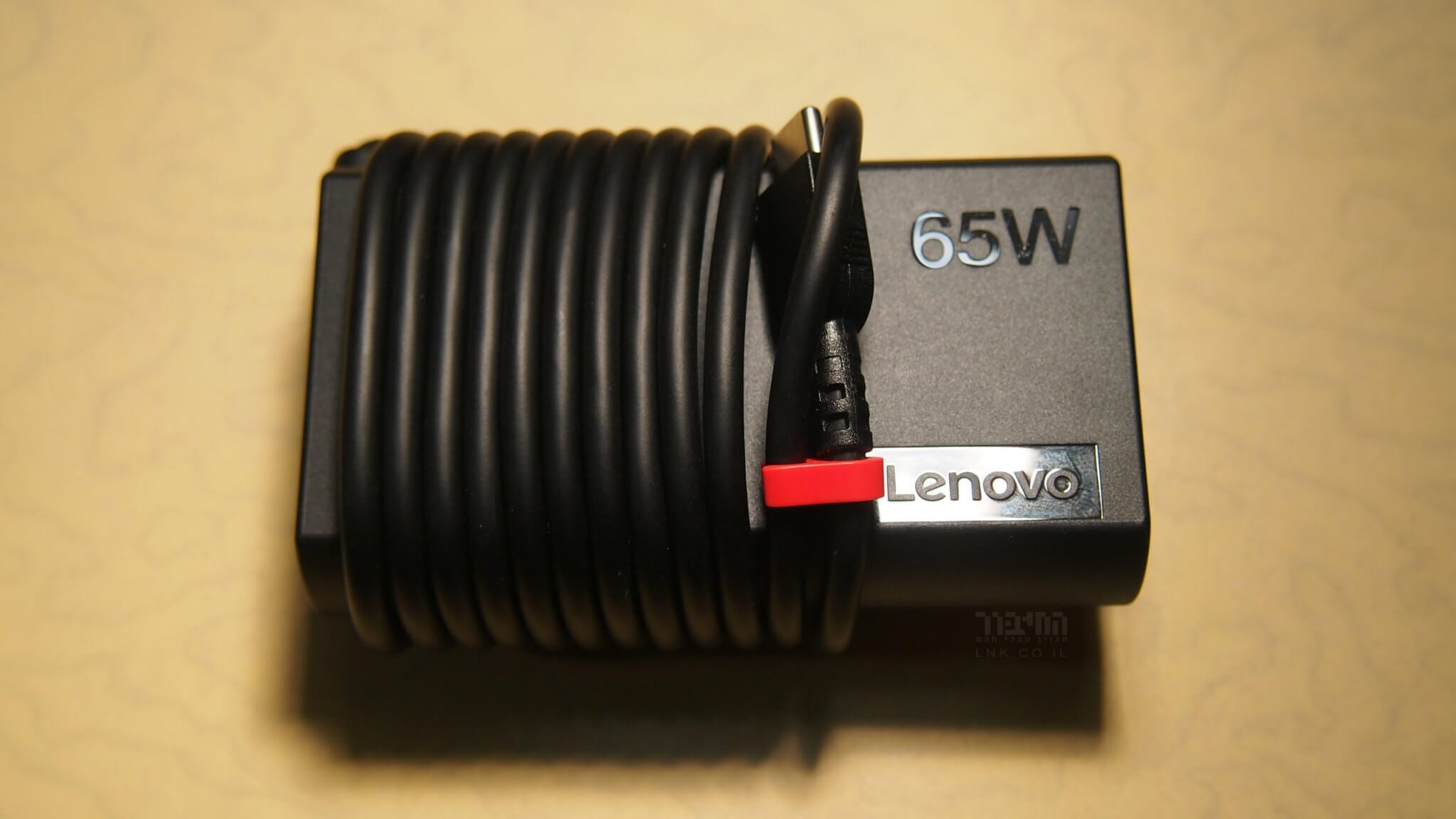 The bottom line
I did not spend with the ThinkPad X13 Yoga a prolonged period of time, but I did enjoy it as a laptop in the time that I did. The ThinkPad X13 Yoga offers a slick and pleasant computing experience, and it seems to be able to take up on difficult computing tasks, while supporting any imaginable way you want to interact with it, from a smart pen to touchscreen to TrackPoint. It is also equipped with a nice array of advanced connectivity and identification technologies, whether it is Wi-Fi 6, a fingerprint reader, an infrared camera for face detection, or a built-in 4G modem for uninterrupted connectivity anywhere
The ThinkPad X13 Yoga is a serious productivity beast, strong yet lightweight for road warriors. Alas, all of this comes with a price – The ThinkPad X13 Yoga is priced at 1099 USD, which puts it in the upper, more expansive market segment
The only other problem I could find was the heat emission problem, which I hope will be resolved until this computer goes on the market. We hope that we can revisit the final version, to give it a more In-depth review and a final verdict
This article also has a
Hebrew Version